In today's digital era, creating compelling content is a critical challenge that businesses face.
The sheer volume of available content has made it increasingly difficult for your material to stand out and truly connect with your audience. This problem is further exacerbated when dealing with old content, which often loses its relevance and appeal over time.
This is where the NeuraRephraser comes into play, a tool specifically designed to address such issues. Powered by advanced AI, NeuraRephraser is more than just a content tool; it's a transformative solution that promises to significantly upgrade your content creation process.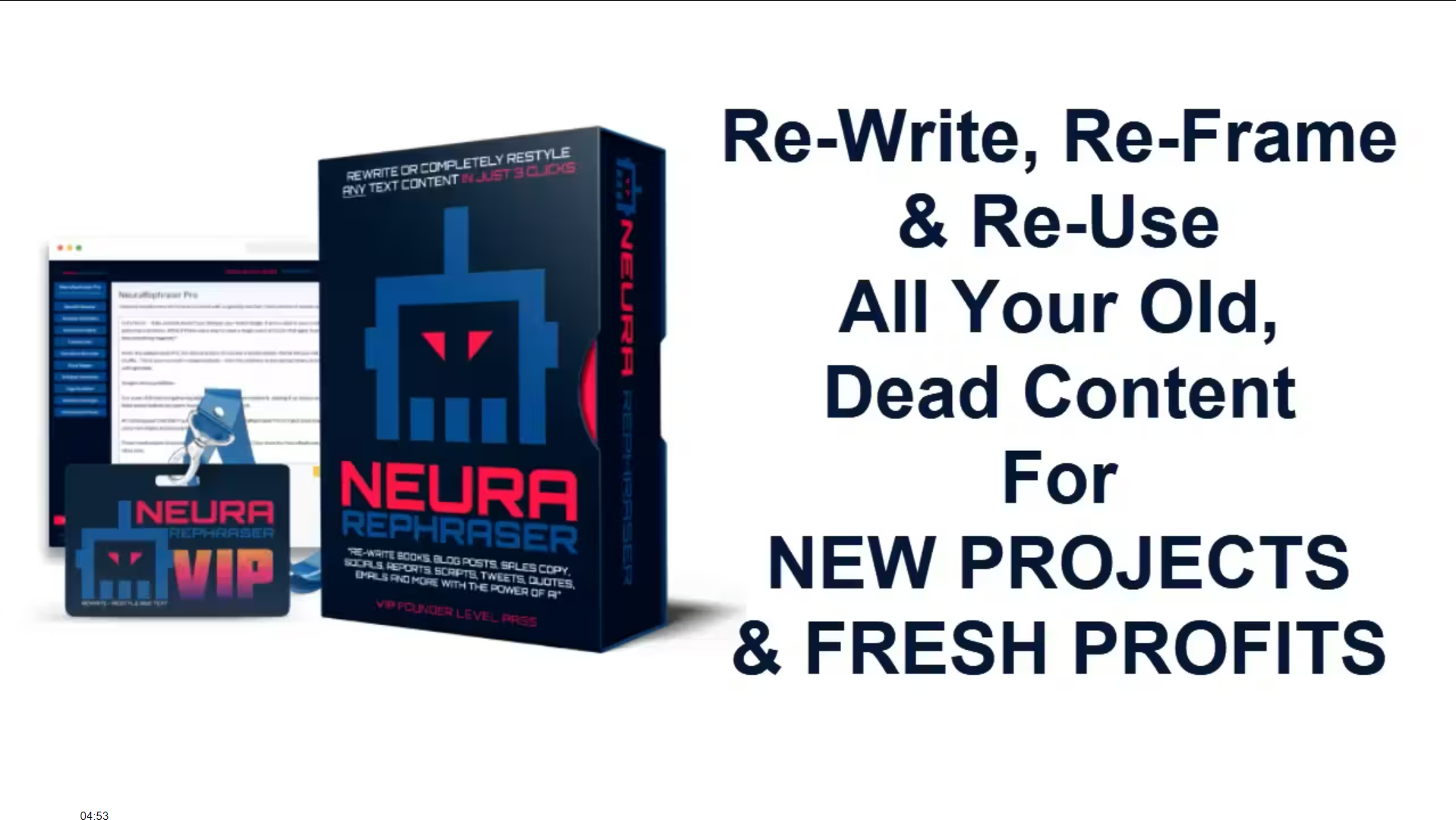 NeuraRephraser's key features include
AI-Powered Rewriting
Benefit Booster
Analogy Architect
Empathy Engine
ConvoCraft
Narrative Nurturer
and Data Digger.
Through these features, NeuraRephraser breathes new life into stale content, making it more engaging and appealing.
For instance, with the AI-Powered Rewriting feature, your ordinary content is transformed into something extraordinary.
The Benefit Booster enhances the value of your content, making it more appealing to your audience.
The Analogy Architect simplifies complex concepts, making them more relatable, while the Empathy Engine helps you delve into your readers' emotions to create content that truly resonates.
The ConvoCraft feature turns your content into a personal dialogue, making it more relatable.
The Narrative Nurturer turns experiences into compelling stories that are persuasive and influential.
Lastly, the Data Digger feature seamlessly integrates facts into your content, providing a strong basis for your arguments.
By using NeuraRephraser, stale content is transformed into something fresh and engaging.
It allows you to craft narratives that are not only compelling but also engaging.
More importantly, NeuraRephraser ensures that your content is not just read but also felt and remembered, thanks to the latest AI advancements.
NeuraRephraser is a game-changing solution for those looking to captivate their audience and make a lasting impact. With its vast array of features and AI-driven approach, NeuraRephraser provides a unique solution revolutionize your content creation process.
If you're looking to truly captivate your audience and make a lasting impression, NeuraRephraser is a great addition to for your content marketing toolbox.
Check out NeuraRephraser short demo video here.
We have a webinar coming up on the 10th of October.
If you want to learn how to create 700 page 1 rankings from Google Sites PBNs you can register below.